What kind of content should you post for your business?
Let's get one thing clear. If you're running a business and don't post content to promote it, you'll probably be profitable by the time chickens will grow teeth.
But don't be desperate; nowadays there are plenty of platforms you can use to do so. But picking the right one for your business is the key to success. Although they all are useful, they can't be used the same way.
What are your targeted audience habits?
Before picking any platform, ask yourself: what kind of content does your audience prefer?
According to Marketing Insider, for B2B, 92% prefers social media posts, followed by newsletters (83%) and articles (81%). Although these are interesting numbers, if you already have an audience, the best way to go about it, is to ask them. Use newsletters or social media to ask them if they prefer to read long form articles, view videos or pictures.
Keep in mind that you have to pick different types of content to promote your business, but asking your audience what they prefer, will help you choose the right type of content.
What is your goal?
Do you want to share news, educate, persuade, attract, entertain or bring awareness? The tone and platform used to share your content will have a huge impact on how your audience interprets it.
Identify your objectives:
Generate leads: create valuable content. Think ebook, webinars, contest, podcast and newsletters.
Strengthen your position as an industry expert: share your expertise by picking a sharable format such as long form articles, white papers, infographics and videos.
Increase your brand awareness: be PRESENT. Your audience CANNOT forget about your business. That's why they need to hear about you often whether it be on social media, via newsletters, videos, photos or even case studies.
Let's dig deeper
Still trying to figure what type of content to use? Here are some tips.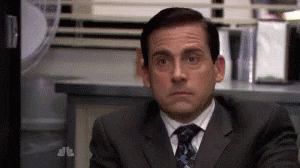 Blog post: when less than 1,000 words, they're perfect for building your brand, sharing valuable information and building trust with your audience. Over 2,000 words, they validate your expertise and allow you to be more technical. Think ultimate guides.
Videos: Ideal to grab attention, especially on social media, they're perfect to share your expertise, build your brand, explain a complex concept. But be aware, although videos generate a lot of engagement, they require some investment.
White papers: generally between 6 and 10 pages, white papers are ideal to get leads and position yourself as a go-to expert in the industry. However, it will be counterproductive if it promotes your business too much. Include researches, experts opinions and statistics. Don't forget to include a clear CTA such as a free consultation.
Quiz and polls: posted on social media, in your newsletters or landing page, they generate a lot of engagement. They can inform, entertain, surprise, but must always grab attention. Use them to let your personality shine or promote your webinar or other type of content. Invite your audience to test their knowledge and don't forget to share links towards valuable content.